Computer controlled machining¶
This week's group assignment is to test runout, alignment, speeds, feeds, and toolpaths for the shopbot CNC machine
CNC testing & settings¶
This is the CNC machine we used.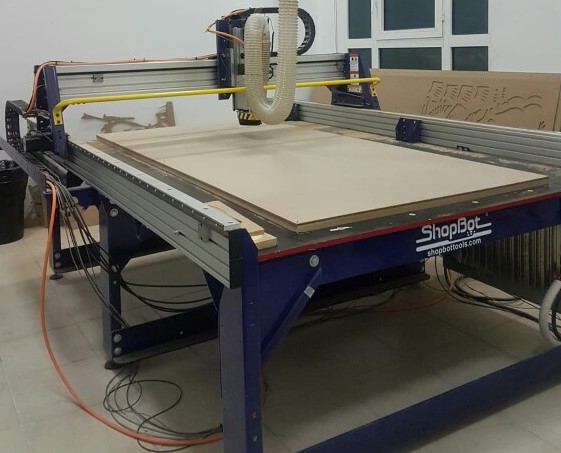 For testing we used 3mm bit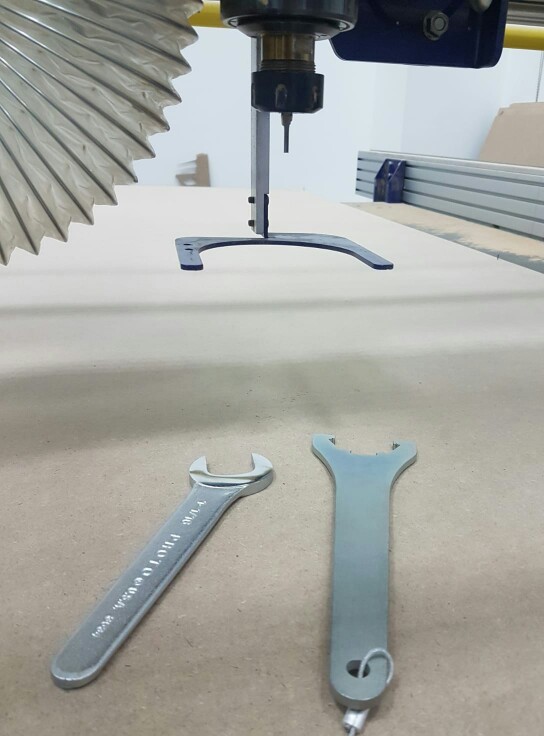 We fixed the board using nails.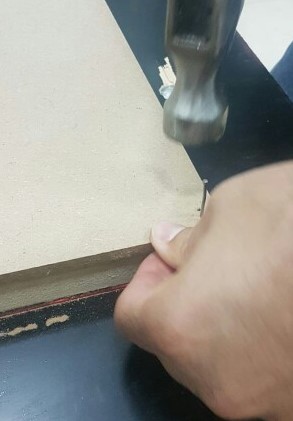 Machine buttons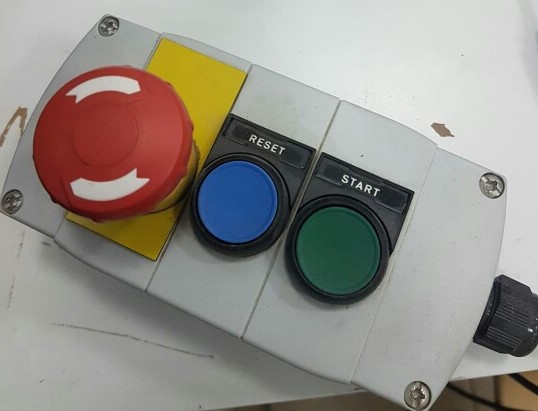 Before cutting we adjusted the origin settings for all vectors. Setting Z origin: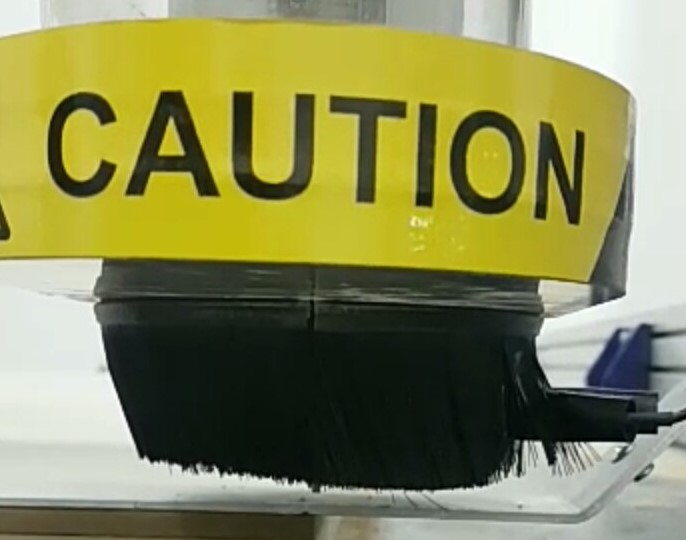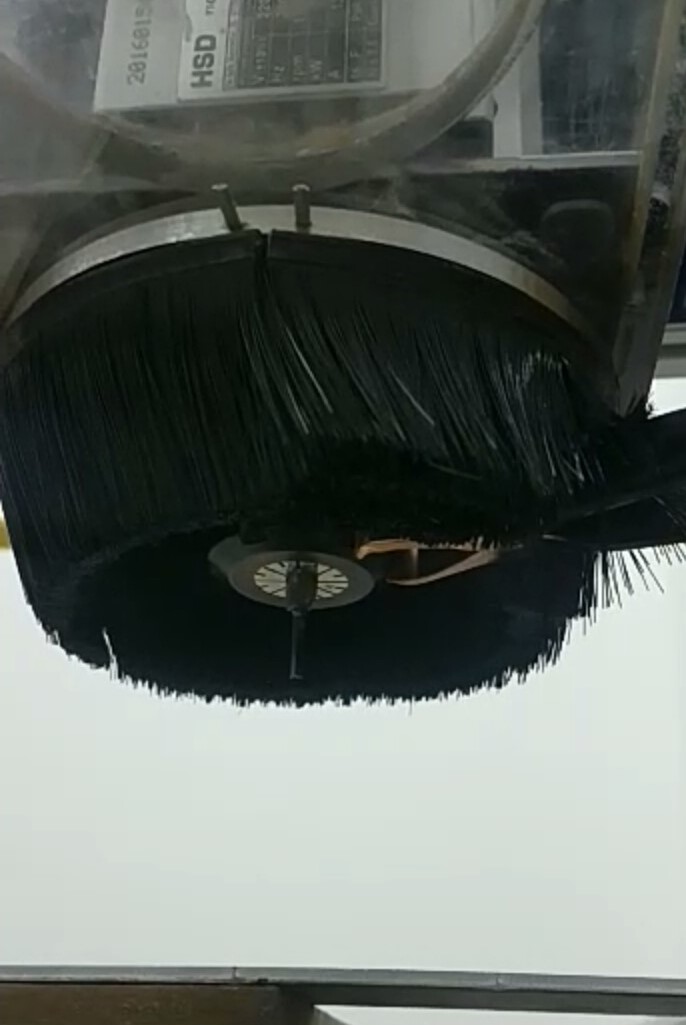 We tried testing different cutting settings & pucketing. We used VCarve Pro software to design & do the cutting settings. After designing, we selcted each element in the design & set the toolpath settings for it & then clicked on "Calculate" button. We did that for all elements then merged them & saved the file to be used in the cutting program. After ensuring that the origins are set correctly, we clicked on "Cut" button, then it requested us to click on the green button & "Enter".
Tool settings changes depending on several factors such as material type & thickness. Some refrences Makezine & ShopBot Feeds & Speeds Charts.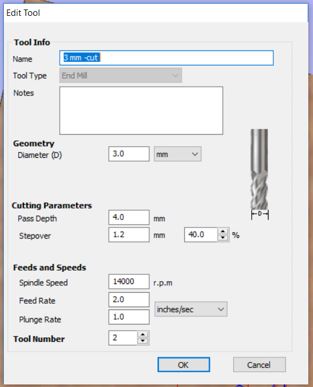 For the first one we used:
2D Profile Toolpath
6mm cutting depth
One pass 3mm, 2 passes in total
Machine Vectors: Outside/Right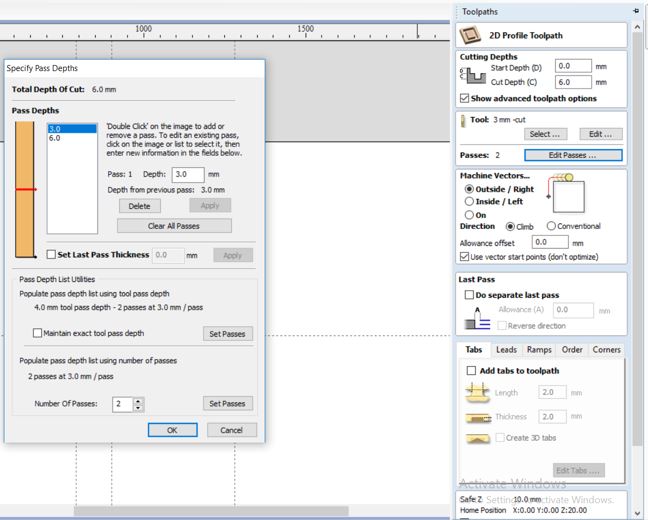 Pocket Toolpath
3mm cutting depth
One pass 3mm, 1 passes in total
Clear Pocket: Offset
Cut Direction: Climb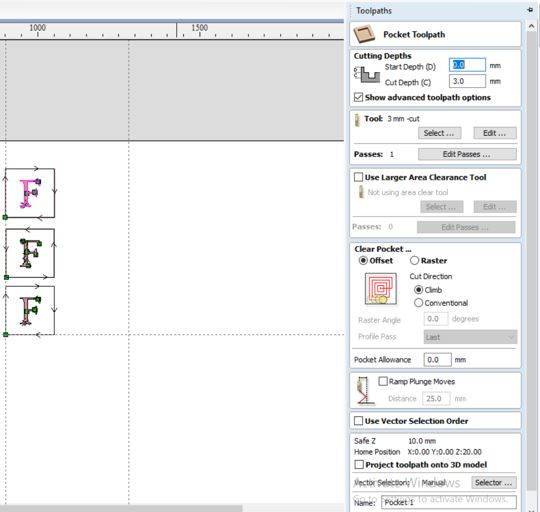 For the second one we used:
2D Profile Toolpath
6mm cutting depth
One pass 3mm, 2 passes in total
Machine Vectors: Inside/Left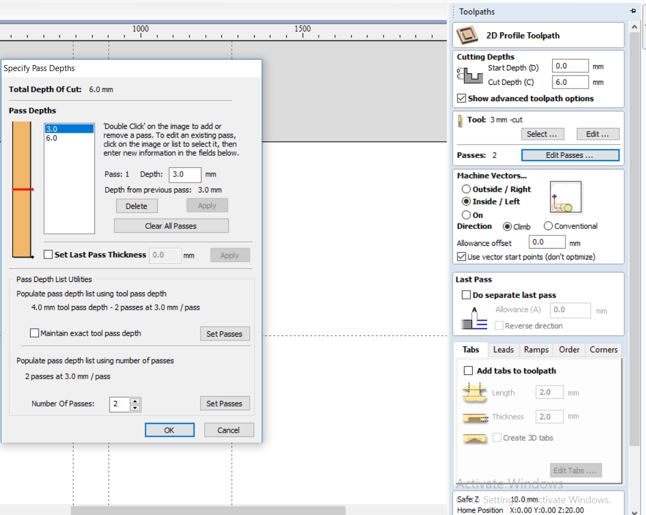 Pocket Toolpath
3mm cutting depth
One pass 3mm, 1 passes in total
Clear Pocket: Raster
Cut Direction: Climb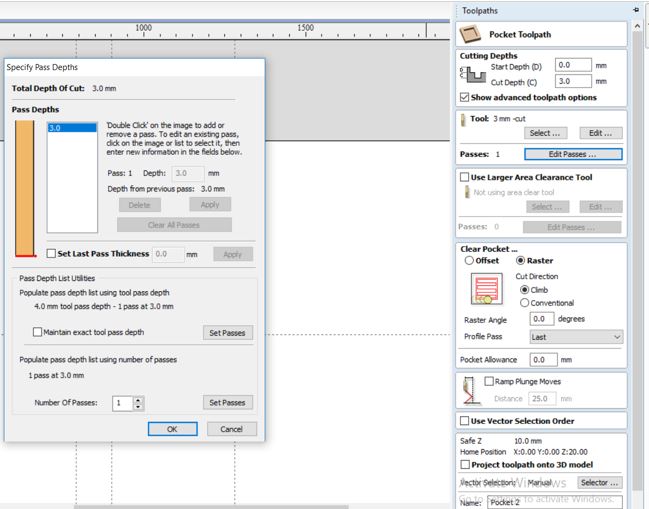 For the third one we used:
2D Profile Toolpath
6.5mm cutting depth (at first we tried 6mm but it didn't cut 6mm depth)
One pass 3mm, 2 passes in total
Machine Vectors: On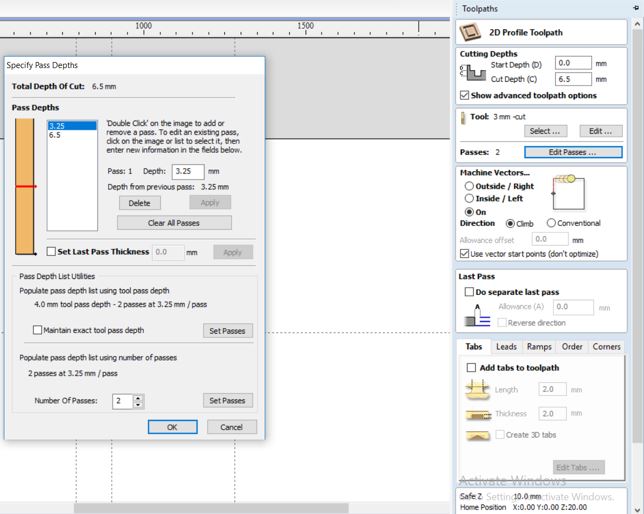 Female Inlay - Pocket
1mm cutting depth
One pass 3mm, 1 passes in total
Clear Pocket: Raster
Cut Direction: Climb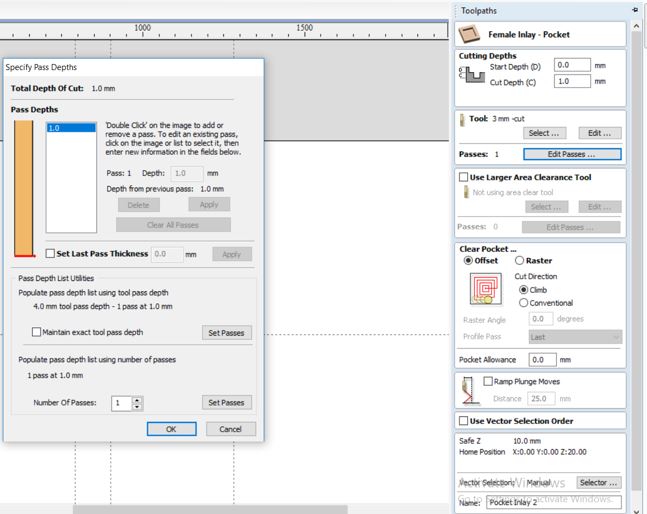 Result:
The second sequare (Machine Vectors: Inside/Left) was smaller than the rest